Farah Jeudy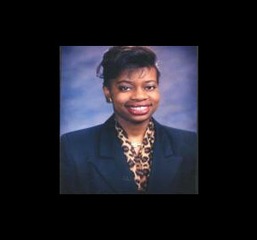 Farah Jeudy was a 32 year old administrative assistant from Spring Valley, New York. On the morning of September 11, 2001, she was at work for the Aon Corporation on the 99th floor of the World Trade Center. She was killed when a terrorist-controlled passenger jet struck the tower.
Religion was the centerpiece of Farah's life, and she devoted much of her free time to her beliefs, saying, "It's God's word and you have to have it in your mouth all the time."

Born in Haiti, Jeudy, 32, came to America when she was 4 years old and grew up with four brothers. She attended high school and graduated with a business degree from Baruch College in Manhattan.

Farah was a woman, a worker, a sister, a daughter...a living, breathing, laughing, loving human being. She and 2,995 others were killed on September 11, 2001. They shall not be forgotten.

Visit
2,996: A Tribute to the Victims of 9/11
to read more, or to visit other blogs participating in this tribute.